This gift box set not only makes it a cinch to package up homemade baked goods, jewelry, clothing and children's toys, but it also adds a decorative touch to the gift.
Make your gift box as exciting as the present inside. 
Hallmark gift boxes are thoughtfully designed, feature exclusive prints, and sturdily constructed to handle heavy gifts.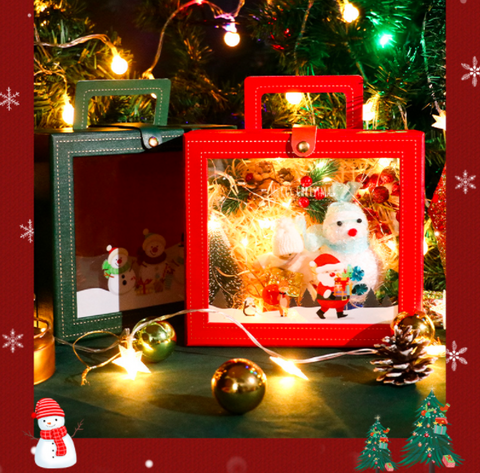 Deck out your presents this year with perfectly patterned Christmas shirt boxes. Decorated with cheerful red, green, and white designs, all they really need is a bow or some ribbon!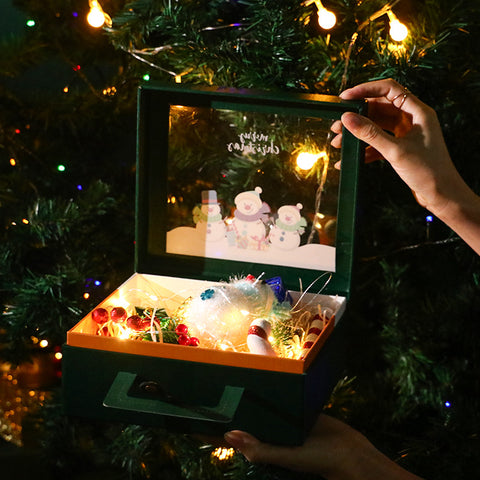 Safely packaged for long-term transport. No need to assemble, ready to use already.
These boxes are made of cardboard, easily personalized for weddings, birthdays or Christmas gifts. You may add some cookies or personal gift cards for showing more love to your friends or loved ones. Besides, you'll want to recycle them when they've outgrown their usefulness.
Appearance:
The gift box has one size and two colors, which gives consumers a high-end experience.

Assembly:
Assembly is very simple, do not need to assemble, can understand at a glance, convenient storage, and do not occupy space.

Scene:
For multiple scenes, festivals, very suitable for gift giving.

Material:
Surface anti-scratch, waterproof, and will not fade.

Environmental protection:
100% environmental protection products, certified by FSA Environmental Protection Agency

What you get:
1 x Gift Box (9.8" x 7.8" x 4")
1 x Tote Bag
1 x Raffia 
1 x LED Light Strip